Case studies
Welcome to the CityLife Shopping District in Milan – with GEZE automatic doors.
The CityLife Shopping District in Milan is one of the most interesting urban development and architectural projects of our time. The new residential and business district will permanently shape the face of modern Milan. All visitors to this spectacular Shopping District enter through automatic doors by GEZE – welcome!
State-of-the-art architecture: The CityLife Shopping District in Milan
The CityLife Shopping District winds its way through the pedestrian zone of the similarly named grounds of the former Fiera Milano exhibition centre. The spectacular design for the CityLife Shopping District was created by renowned architectural firm Zaha Hadid Architects. The district, which stretches over three levels, combines fashion, entertainment, bars and restaurants. Attractive shopping facilities with over 100 stores, coupled with a cinema and restaurants, will create a lively atmosphere for this ambitious urban development project.
We at GEZE Italia are very proud to be part of such a prestigious project. Our solutions are some of the most innovative options on the market today, and we are delighted that the architectural firm has brought us on board.
Marco Montiglio, Managing Director of GEZE Italia
GEZE automatic doors in the entrance area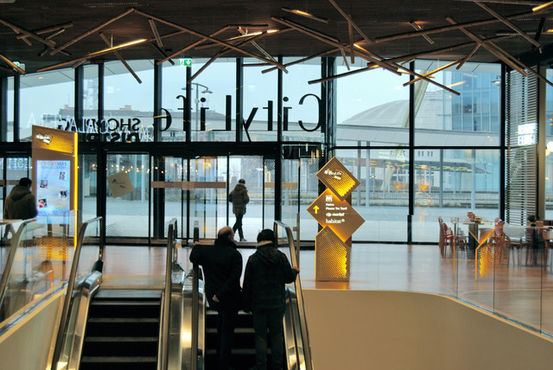 Automatic doors wherever you look - a key feature in a shopping centre. © GEZE GmbH
Over 30 automatic doors by GEZE were installed during the construction and are now in use in the wide and bright entrance area to the shopping district. The automatic sliding door systems selected for the prestigious project are the sleek and elegant Slimdrive BO and ECdrive FR systems, which guarantee consistent reliability and safety at the highest level for entrances and rescue routes. With attractive designs and low space requirements, the door systems integrate almost invisibly into the glass doors, supporting the optimal use of natural light in the inviting entrance area to the CityLife Shopping District.
The CityLife Shopping District in Milan
Milan is an exciting city that as well as renovating entire districts, is offering its citizens a new kind of residential space. See for yourself!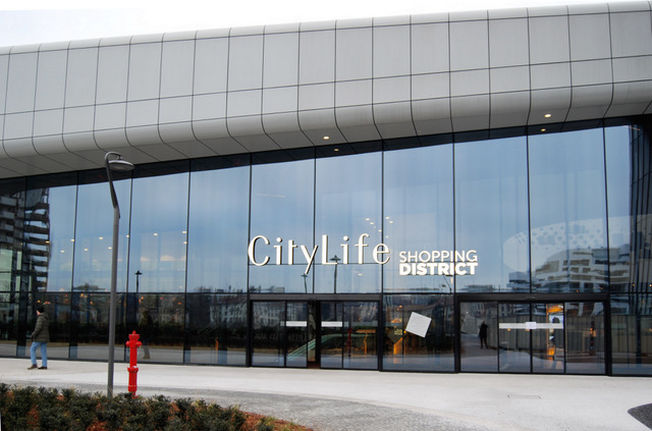 The name says it all: Shop to your heart's content! © GEZE GmbH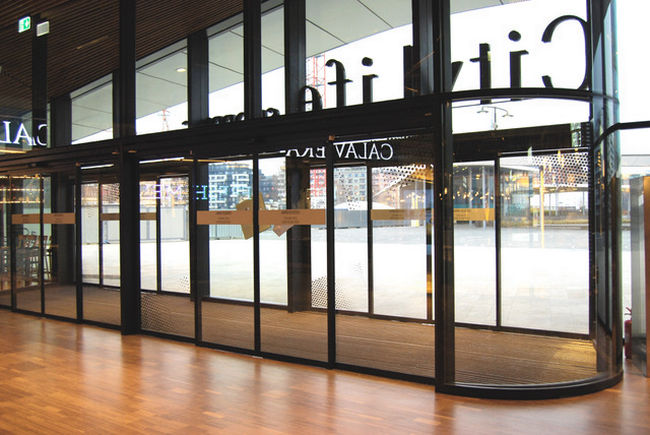 The barrier-free entrance area invites visitors to come in with automatically opening doors. © GEZE GmbH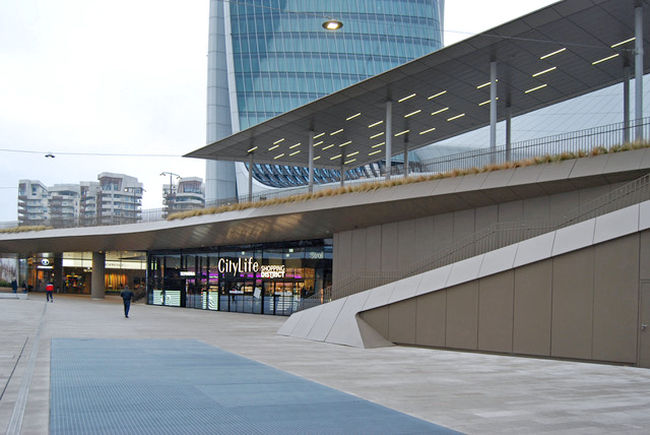 Impressive architecture throughout the shopping district. © GEZE GmbH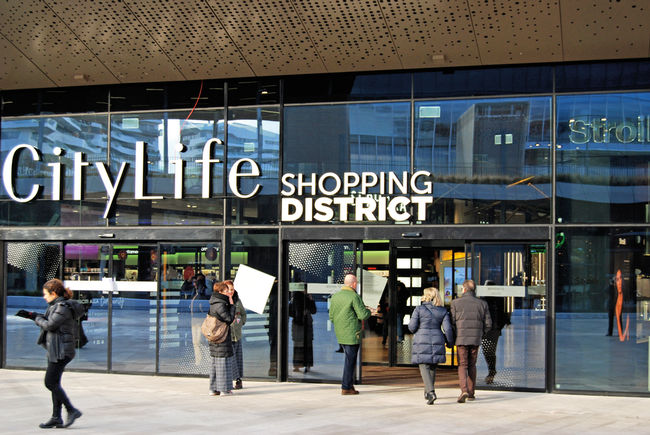 Come on in! The automatic doors don't just open and close, they also make a key contribution to emergency exit protection. © GEZE GmbH
GEZE sliding doors welcome visitors to CityLife
Both sliding doors are certified in accordance with DIN 18650 and can be combined with the GEZE SecuLogic rescue route system (EC-FR-RWS), access control systems, and the building management system. An especially important feature for escape routes: Integrated rechargeable batteries ensure emergency opening and closing in the event of a power failure. GEZE automatic doors and sliding door systems are thus making a key contribution to safety and comfort at the CityLife Shopping District in Milan.