GEZE door technology again recognised as Architects' Darling
Around 1,900 architects and planners again took part in the Architects' Darlings voting this year. They recognised the door technology from GEZE with the Bronze Award. This is the seventh time in a row that the traditional company has enjoyed success in this competition.
We especially value an Architects' Darling award because it is not a design jury deciding, but very many people from the field who vote. For GEZE, it is a fantastic feedback, which shows that we are truly meeting the needs in the market and delivering added value here – from the planning through to construction.
Marco Zaoral, Team Lead Internal Building Project Consulting at GEZE
GEZE supports architects and planners throughout the entire building cycle.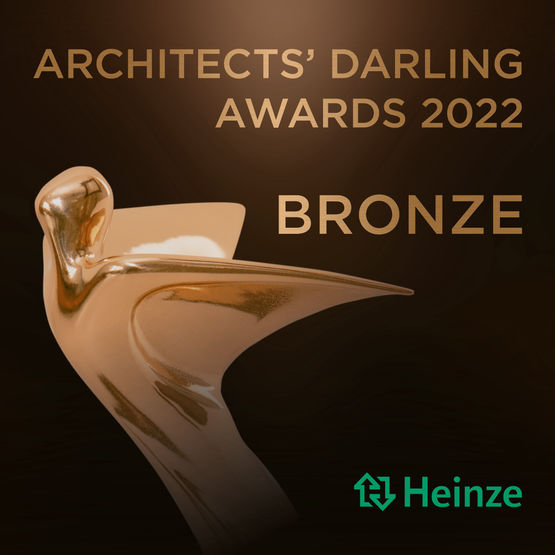 GEZE wins bronze at the Architect's Darling Award 2022.
Depending on the installation situation, doors have to satisfy multiple guidelines for fire safety, burglary protection, thermal insulation, sound proofing and accessibility today. Add rapidly rising energy costs and significantly increased demands in terms of the energy efficiency of buildings to this. This results in highly complex demand profiles with respect to individual doors, and the management of all the doors in a building. GEZE offers architects, planners and installation companies customised advice for the planning, installation and commissioning of complex door systems across all the project phases. This includes practical planning and management tools such as free BIM objects, text building blocks for tender texts as well as installation instructions and check lists.